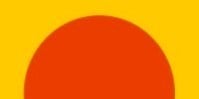 Manzano Mountain Review is an online literary journal based in New Mexico.​ One of our goals with Manzano Mountain Review is to build literary culture and awareness in New Mexico outside the typical centers.  
Our first issue was published in November 2017. We plan to publish issues in May and November each year. 

Little Wolf is a zine featuring the words & art of
UNM-Valencia
students. We produce six issues of Little Wolf per year and distribute them on UNM-Valencia campus. 
Justin Bendell lives in Albuquerque, New Mexico, where he teaches at the University of New Mexico-Valencia Campus, co-hosts Point Blank—a podcast about noir, hardboiled, and detective fiction—and records music under various monikers including fuguers cove and Euthanized Horse. He received an MFA in fiction from Florida International University. His stories and poems have appeared in Meridian, 3:AM Magazine, Hayden's Ferry Review, Thuglit, Washington Square Review, other places. He loves the desert.  
This is his  website.
Cathy Cook writes poems, articles, creative nonfiction, grocery lists, and fiction. Her poetry is inspired by the body of the land and by the landscape of her body. Her work has appeared in Conceptions Southwest, The Chaffey Review, and 3Elements Literary Review. For the last three years, she has performed slam poetry in New Mexico. She tied for second at the 2018 Southwest Shootout in the individual category and is the 2018 Lobo Slam Champion. Cook is also the 2018 Albuquerque City Poetry Slam Champion. This is her
website. 
~
Aesthetically, the editors value writing that crosses boundaries, treads unfamiliar ground, but also has roots in place.

Justin likes terse, lyrical fiction with well-conceived plots. He is not afraid of genre writing (especially mysteries and westerns), though he thinks the best writing transcends genre. His favorite writers include Denis Johnson, Leslie Marmon Silko, Richard Ford, Campbell McGrath, and Ursula Le Guin.  

Kristian likes writing that is exploratory, narrative, and unexpected. Words that teach and connect the reader/writer through image/metaphor/place. Her favorite writers include Karen Russell, Amy Hempel, Matthew Dickman, Jack Gilbert, and Gabriel García Márquez.